Backlinks Checker and Monitoring
Backlinks checker available in our user-friendly web interface and as API service
In today's digital age, search engine optimization (SEO) is crucial for businesses looking to improve their online visibility and attract more traffic to their websites. One of the most critical components of a strong SEO strategy is having quality backlinks from reputable websites.
At Boostramp, we offer an API service designed to help businesses and SEO professionals understand their backlink profile and monitor it for any issues or changes over time. With Boostramp, you can easily check the quality of your backlinks, identify any issues that may be impacting your SEO efforts, and even discover new backlink opportunities.
Learn from your competitors' SEO strategies
By analyzing your competitors' backlink profiles, you can gain valuable insights into what is working for them and adjust your own strategy accordingly. This API service allows you to monitor your competitors' backlinks and compare them to your own, so you can identify any gaps or opportunities for improvement.
Boostramp Backlinks API allows you to get valuable insights into any website's backlinks, including the quality of the links, their sources, and their impact on your overall SEO strategy.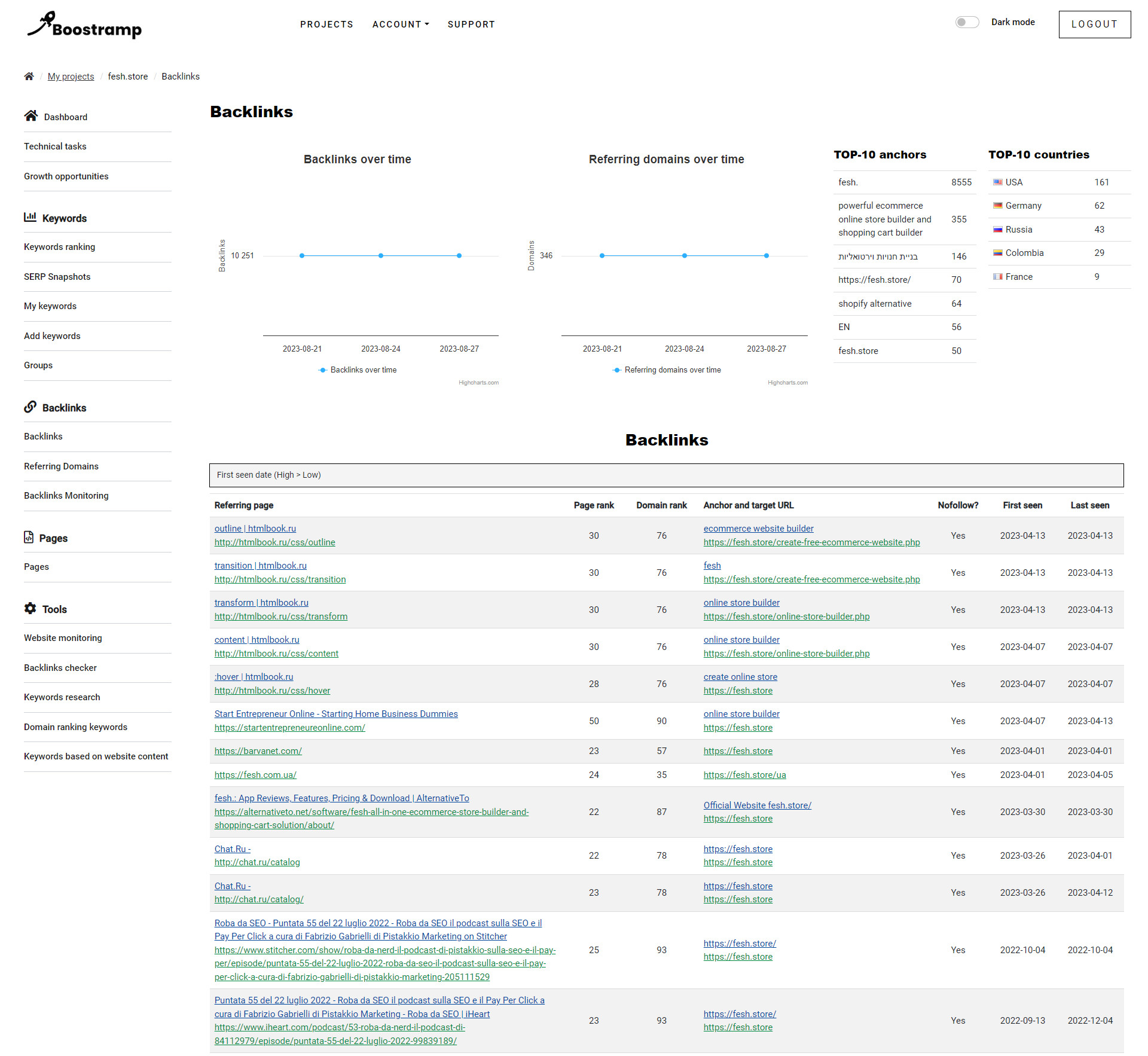 Backlinks Monitoring
Backlinks monitoring is an essential part of any search engine optimization (SEO) strategy. It is important to ensure that all backlinks to your website are valid and up-to-date, and that they are indexed by Google. This allows your website to perform better and rank higher in search engine results.
Boostramp monitoring tool helps you keep track of your own backlinks as well as the backlinks of your competitors, monitoring any changes and ensuring that all of your links are indexed by Google and working properly.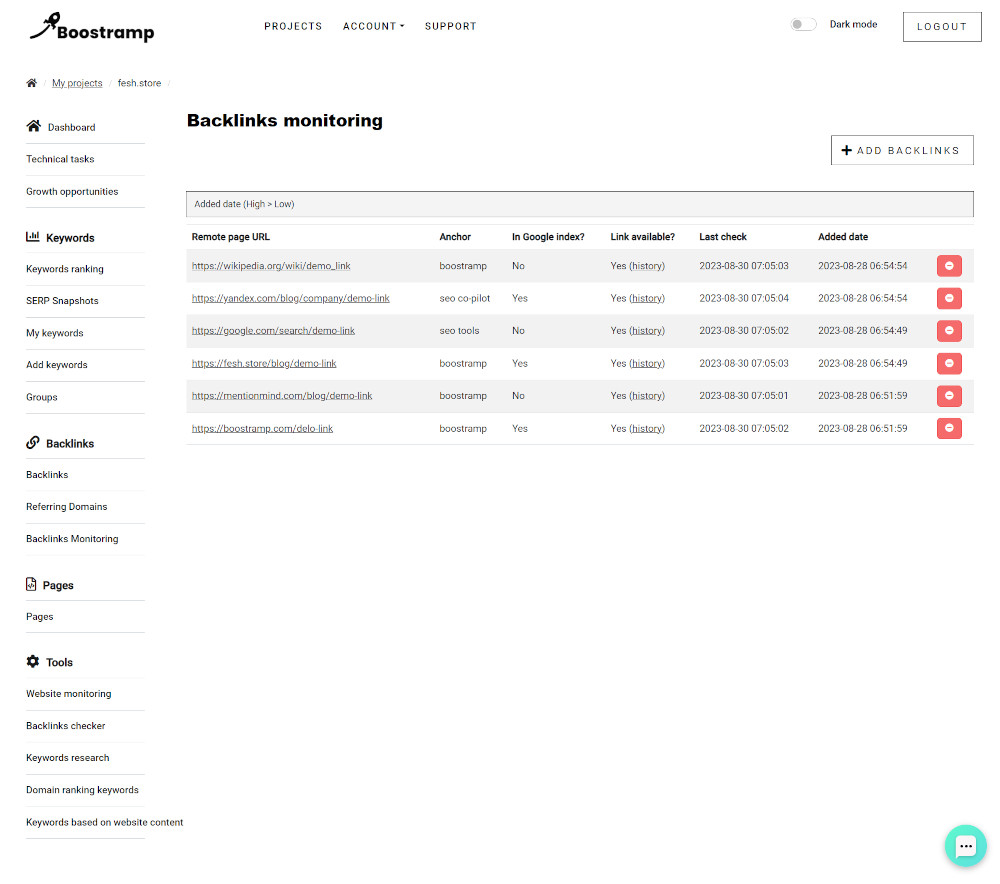 Use cases for backlinks API data
Competition Analysis
Uncover your competitors' marketing strategy, business partnerships, and market share by analyzing their backlink profiles
Website Comparison
Evaluate a website's authority quickly by looking at the number of high-quality incoming links
Keyword Research
Increase your chances of ranking for any given keyword by analyzing the authority of the websites you are competing against