Check keywords ranking


Keywords Ranking Tool for Accurate Results
Are you eager to know where your website stands on search engines for specific keywords? Use Boostramp seamless Keywords Ranking Tool and get accurate results instantly. Understand your site's position and strategies for improvements.
Register and Get Free SEO Tools
Register now
and receive 25 free monthly credits for our keywords ranking tool and other SEO tools.
Access them through our user-friendly web interface or as an API service.
Keywords ranking tool
Boostramp Keywords Ranking Tool removes the need to sift through search engine results manually, saving you precious time. Efficiently track progress, keeping an eye on your competitors' positions while continually monitoring your own.
Our keywords ranking tool provides detailed ranking reports for your selected keywords. The results include insights like search volume, website position, keyword difficulty, and an estimated amount of organic traffic. This extensive data offers valuable insights facilitating an effective SEO strategy. Get started with our tool today and watch your site climb up the Google ranks.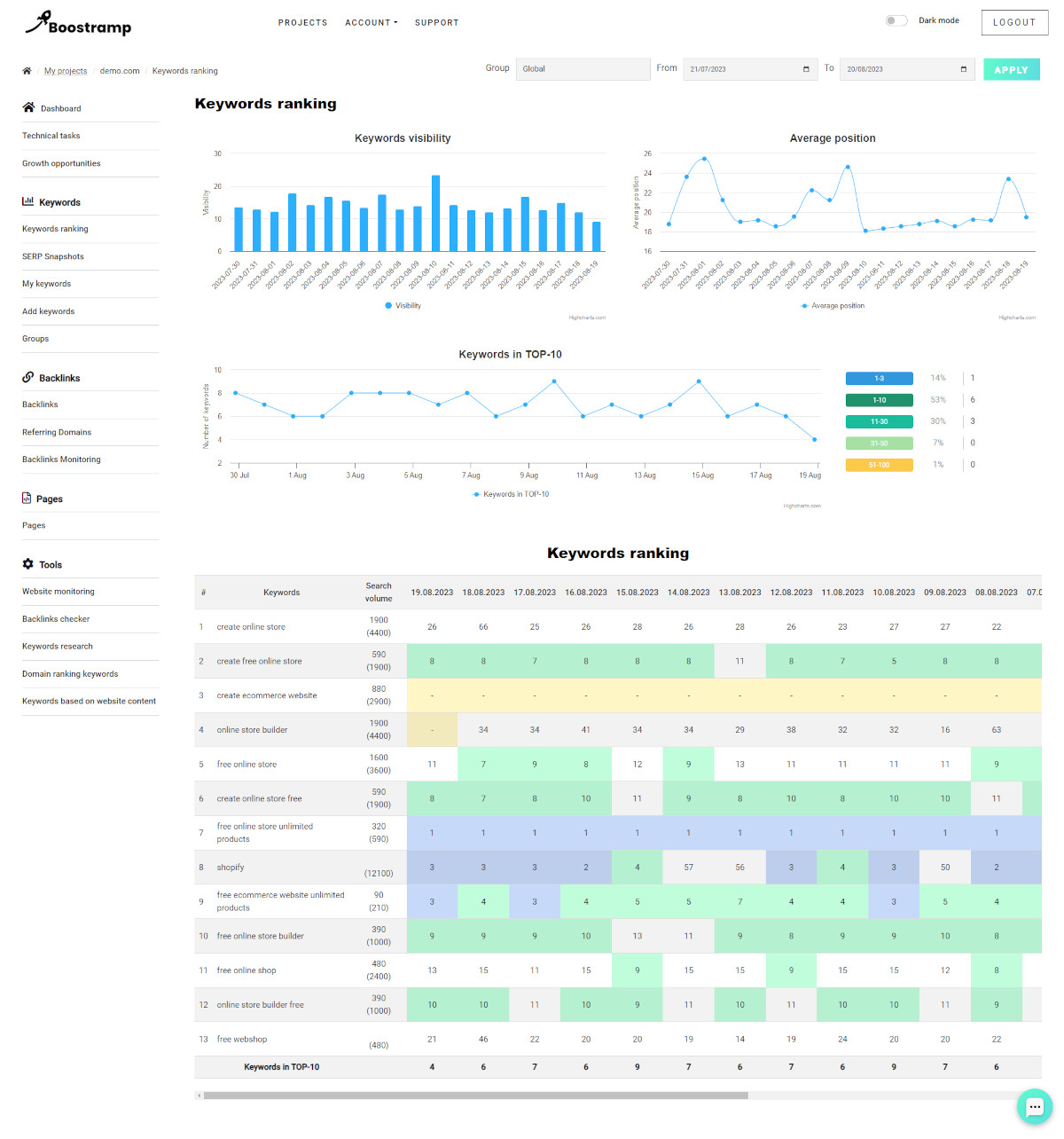 Improve Your Website's Position
Boostramp Keywords Ranking Tool doesn't just show where you currently stand, but also gives insights on how to improve your position. Simply enter your URL or the specific keywords, and hit 'Check Keyword Ranking'. In a matter of seconds, our proficient algorithm delivers the most accurate results.
Why Use Keywords Ranking Tool
Track competitors' keywords
Find out what keywords and pages bring the most traffic to your site
Find the most promising keywords and pages to focus on
Prevent traffic loss proactively