All-in-one SEO Platform for Agencies
Boostramp AI-based SEO co-pilot saves time on manual tasks and helps agencies achieve their clients' SEO goals more quickly and effectively
As an SEO agency or freelancer, you know that providing top-notch SEO services is essential to the success of your clients' businesses. However, keeping up with the ever-changing world of SEO can be challenging, and it's crucial to stay on top of the latest trends and strategies to ensure your clients' websites are optimized for search engines.
That's where a Boostramp AI-based SEO co-pilot can come in handy. With this powerful tool, you can improve your clients' on-page and technical SEO, get new keywords and content recommendations, showcase success with accurate rank tracking, and monitor their websites 24/7.
Improve your clients' on-page and technical SEO
An AI-based SEO platform can help you identify areas for improvement and provide personalized step-by-step instructions on how to optimize your clients' websites.
This includes analyzing content, meta tags, images, and other elements that affect on-page and technical SEO.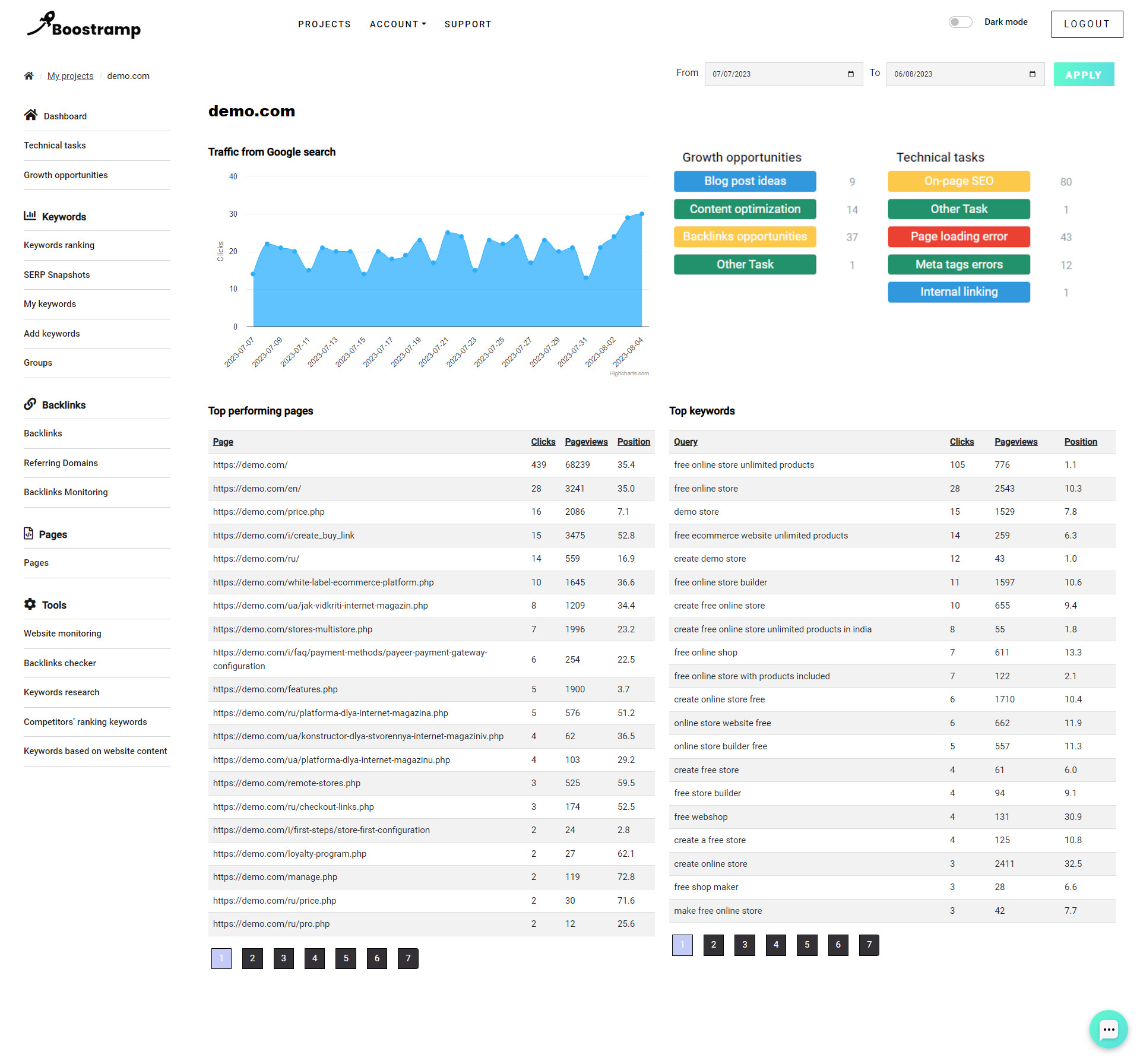 Rank tracking
Keeping track of your clients' rankings is essential for measuring the success of your SEO efforts. Boostramp can provide accurate and up-to-date rank tracking data, so you can see how your clients' websites are performing in search engine results pages (SERPs) and adjust your strategies accordingly.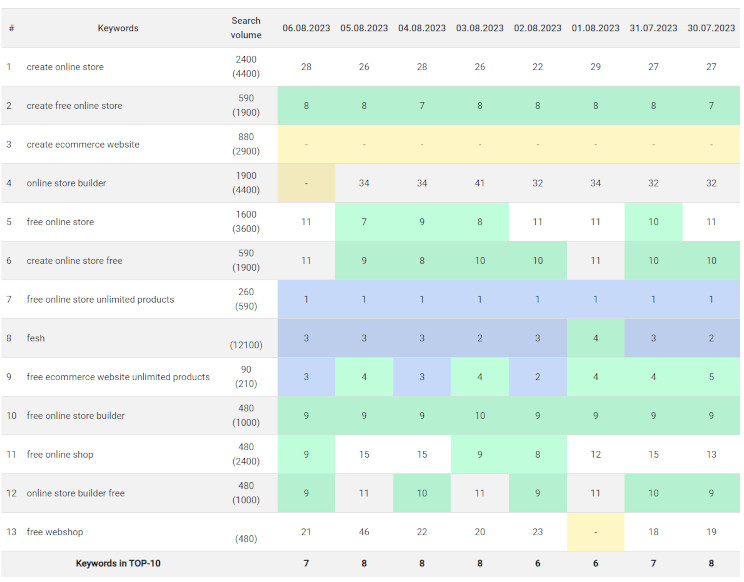 Keywords research
You can check and track website keywords ranking on multiple search engines, desctop and mobile and in all languages.
Get new keyword ideas from different sources: Google Analytics, Google Search Console, Webmaster Bing, Yandex Wordstat.
Keyword search volume - one of the key metrics to rely on to do the most effective and quality keyword research. Boostramp pulls data from the available keyword search volume sources: Google Keyword Planner and Yandex.Wordstat.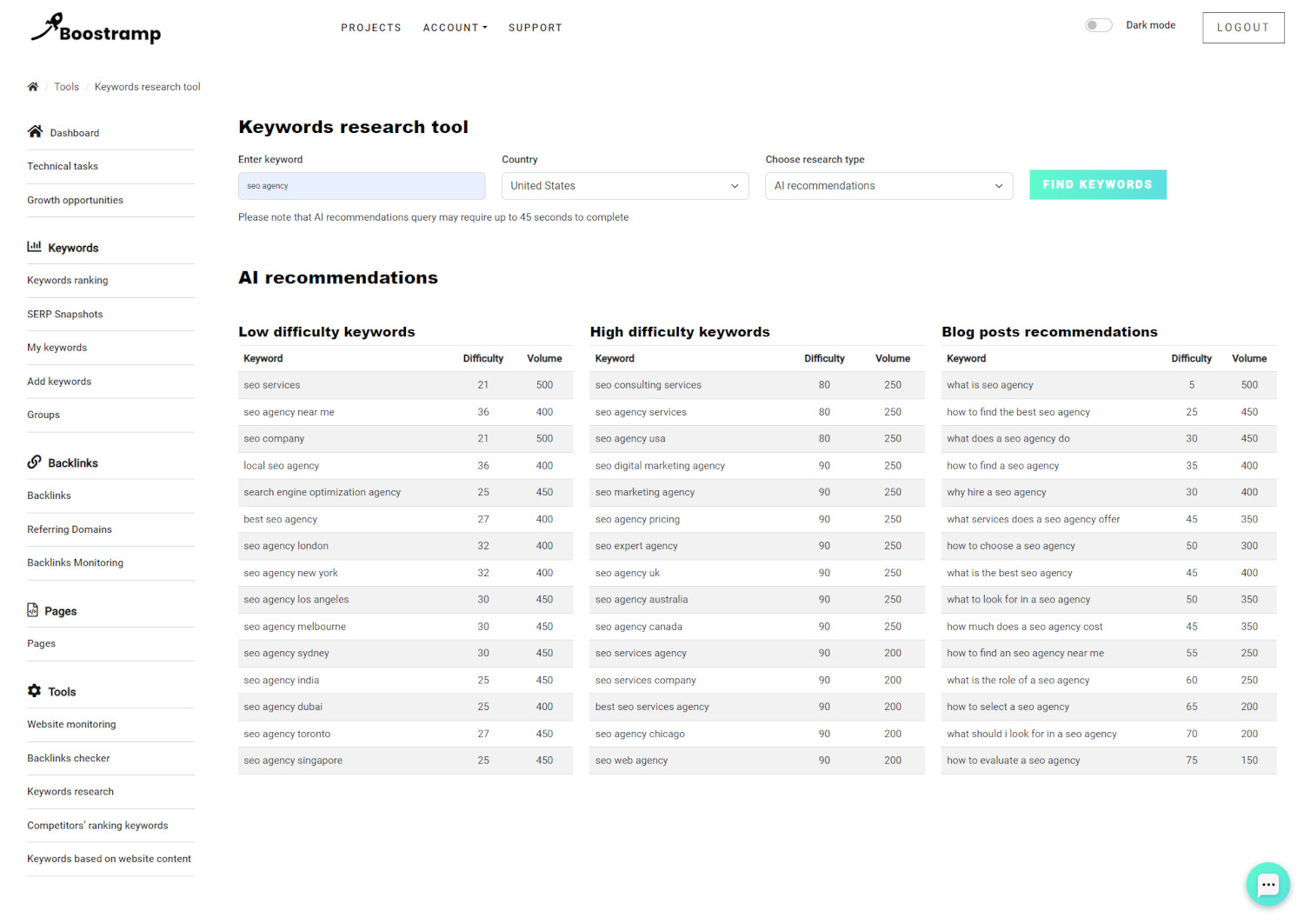 SERP snapshots, snippets and search suggestions
Get the whole SERPs (all TOP-100s) of one or multiple keywords to view and analyze them on the same screen.
Research and compare competitors by Average position, Visibility and TOP segments. Collect and compare snippets by device type (Desktop/Mobile), location or with your competitors. Keep a close eye on how your website and your competitors are listed on the search results page.
Use Google, Bing, Yahoo, Yandex and Youtube search suggestions as an additional source of powerful and efficient keywords. Find out what the users also searched for and pull extra keyword ideas.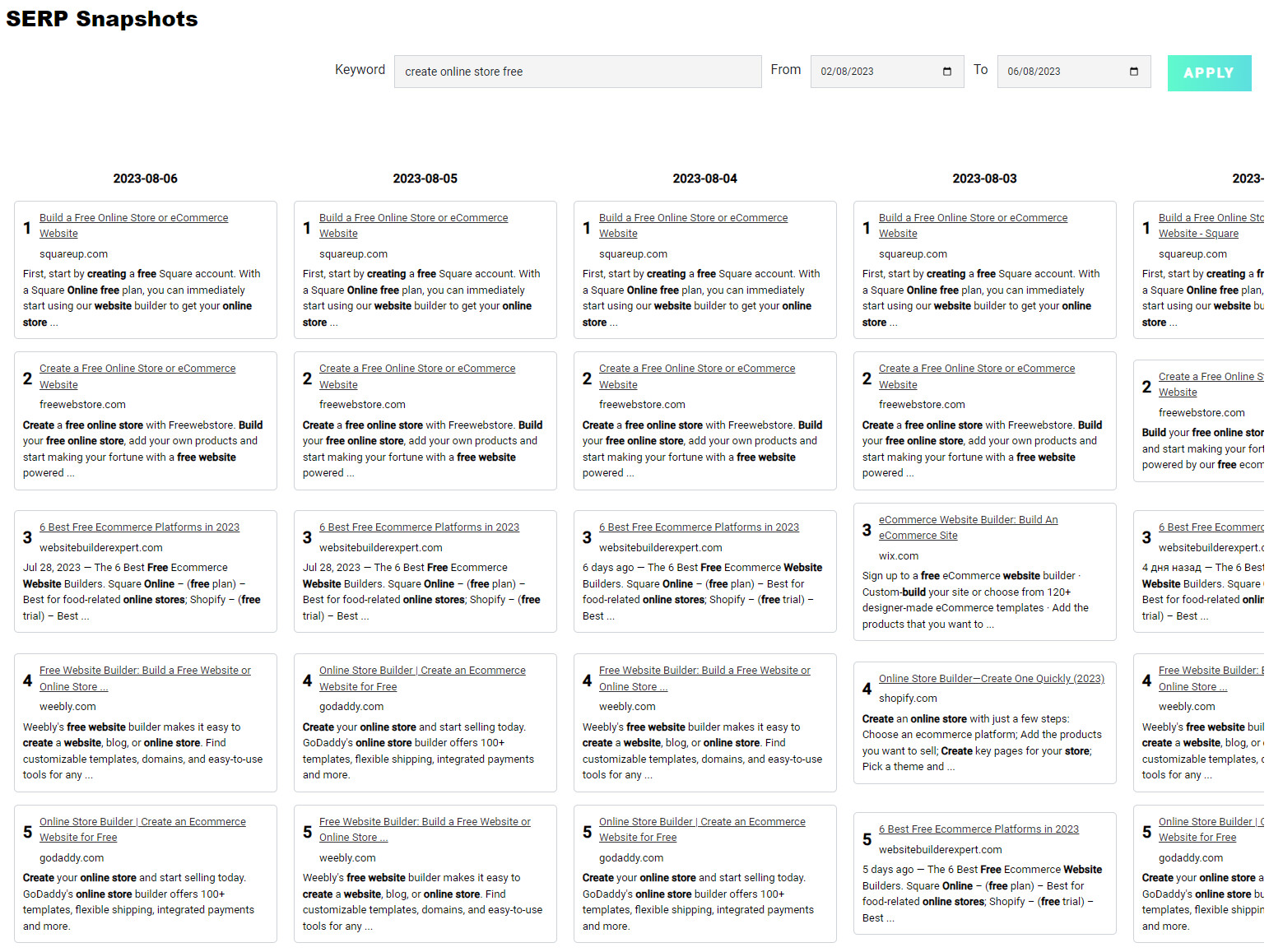 24/7 website monitoring
Boostramp will monitor your clients' websites 24/7, so you can quickly detect any issues that may affect their SEO performance.
This includes monitoring for broken links, crawl errors, and other technical issues that can harm your clients' search engine rankings.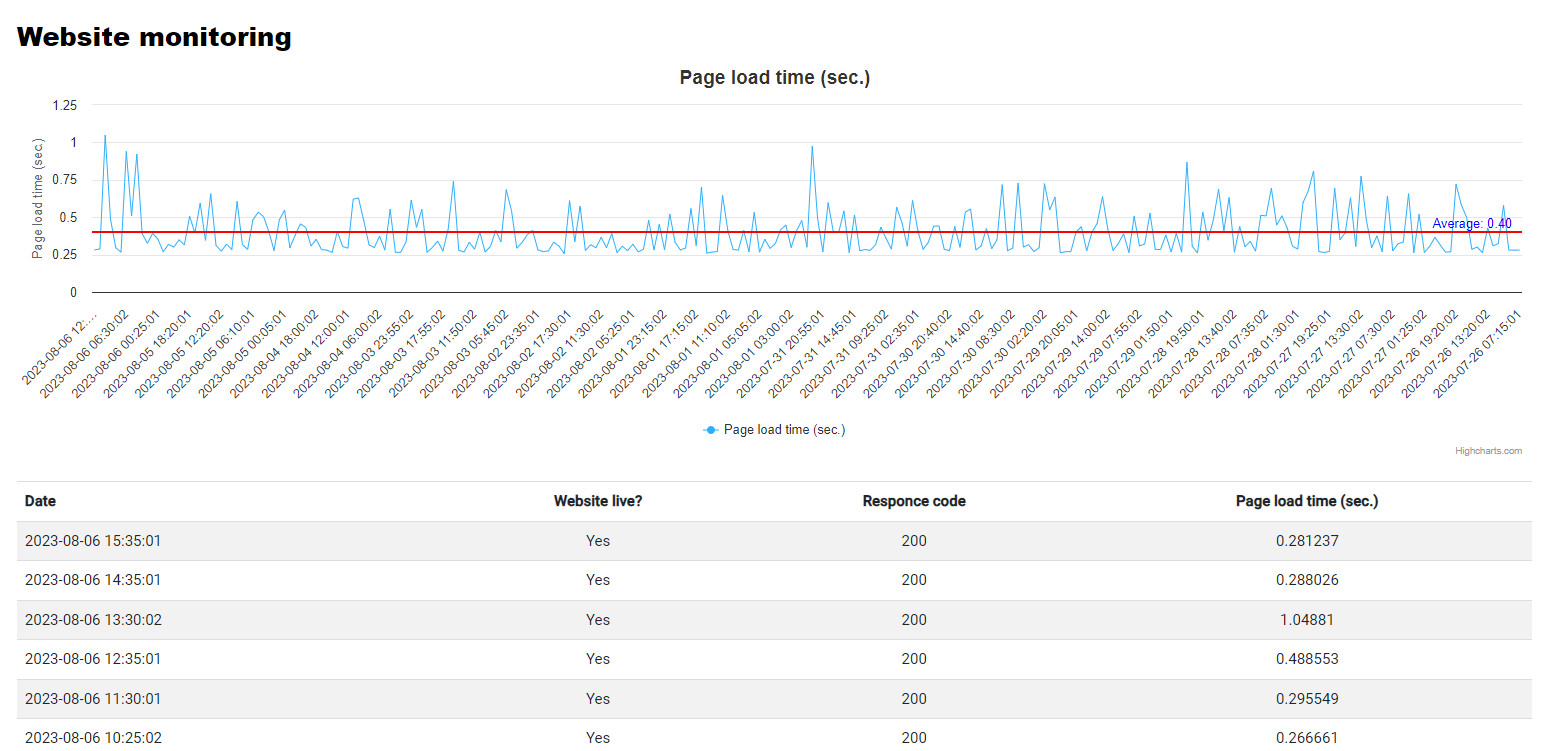 Data-driven insights
Boostramp AI co-pilot can turn data from Google Search Console and Google Analytics accounts into actions.
This means you can use data to identify opportunities to improve your clients' SEO performance, such as optimizing for keywords with high search volumes or improving page load times.