Backlinks API
What exactly is Backlinks API? This powerful tool gives you real-time access to structured backlink data from virtually any domain, subdomain, or page on the web. It is the key to unlocking comprehensive backlink profiles, providing critical insights for your SEO strategies.
Register and Get Free SEO Tools
Register now
and receive 25 free monthly credits for our Backlinks API and other SEO tools.
Access them through our user-friendly web interface or as an API service.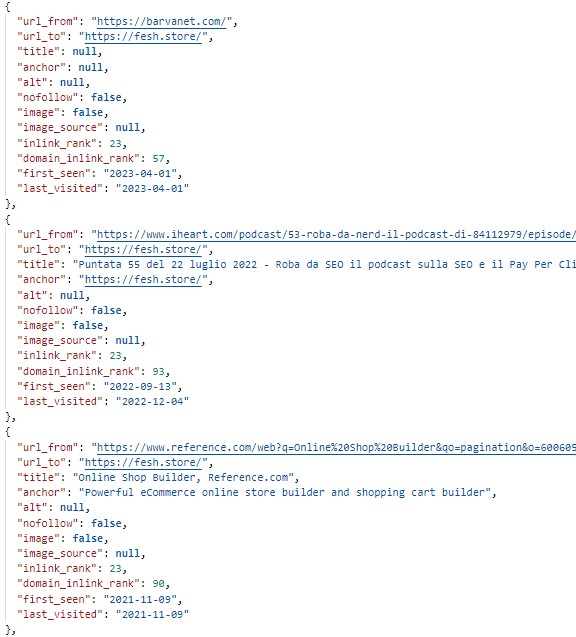 Backlink Profile Analysis
Backlink analysis plays a crucial role in SEO - from monitoring competitors, running link building campaigns to conducting website audits. However, without the right tools, this process can become quite burdensome. This is where Backlinks API comes in, transforming complex data into understandable metrics that facilitate backlink analysis.
Transparent Link Scoring System
Scoring backlinks is critical for anyone involved in SEO. From determining the relevance of backlinks to compiling reports, it's an essential process. Backlinks API employs a comprehensive scoring system that mirrors Google's original PageRank algorithm, allowing you to score each backlink, domain, or webpage effectively.
Essential Data at Your Fingertips
Backlinks API provides detailed data of the referring pages, such as anchor and page title. It helps you understand the URL Rating of the referring page, and Domain Rating of the referring domain. It also provides insights into the number of internal and external links found in the referring page, thus offering a comprehensive overview of the backlink landscape.